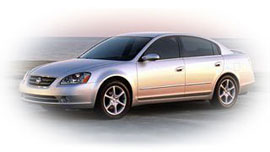 Owning a car is an expensive, and often necessary, part of our daily lives. It also means that we have many more potential liabilities— accidents on the road or damage due to unexpected disasters, like hail, or even a fallen tree branch. Insuring your car with a reputable carrier provides peace of mind, but it is also mandatory if you drive or own a vehicle. Auto- mobile insurance minimizes your risk of paying out-of-pocket expenses for injury or damage due to automobile accidents. Auto insurance also protects you from a number of potential losses and costs, like:
devastating financial losses associated with an automobile accident or an accident with someone who does not have insurance
the cost of repairing your damaged vehicle, repairing the property you damaged, and paying your medical bills if you are injured
the costs associated with injuring someone else or damaging someone else's property
Turco Insurance believes that our customers keep their auto insurance with us because of our commitment to providing quality customer service and our competitive prices. Turco Insurance Insurance represents auto insurance companies with strong financial ratings and reputations for paying claims fairly and quickly. After all, we know that you purchase insurance with the expectation that if you need it, your agent and your insurance company will be there for you.
You can feel confident the Turco Insurance Insurance representatives and the companies we represent will be there when you need us. For more information call us at 508-668-1700.